The Most Affordable Apostille Services In Thane
Are you concerned about getting the Apostille services in Thane? Don't worry here in this blog all your doubts will be cleared.
Apostille is the process of verifying, validating, and certifying the certificates. If you are from Thane then the apostille process will be done for the documents that are issued in Maharashtra or Mumbai. Many documents are issued in other states and they can be apostilled by The Ministry of External Affairs (MEA).
Don't believe me?
We provide Apostille services all over India. An Apostille is a sticker, stamp, or seal that is issued by the MEA of India. This Apostille stamp from MEA shows that all the documents are valid.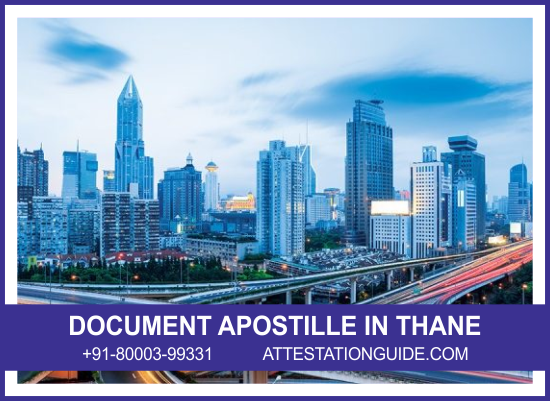 Why is the Apostille required?
We all know that, if we are settling outside of India for work, educational, or business purposes then we have to submit several documents. It will help to get a visa for citizenship or further studies.
It happens to all of us!!
You may have to submit different types of documents like Educational or Non-Educational documents. Before you submit these documents they need to go through a verification process. This process of verifying the documents is familiar to Apostille.
Document apostille services like Marriage certificate, divorce certificate, birth certificate, and many other documents will be done by the Ministry of External Affairs (MEA).
How to complete the process of Apostille?
The Ministry of External Affairs (MEA) Apostille in Thane can be completed mainly in two ways.
1. State Authentication:
For educational and non-educational documents, the state attestation procedure is popular as HRD attestation.
Verification of all these documents will be done by the Home department.
To complete this procedure you need to visit essential universities, secretary offices, and Regional Authentication centers (RAC).
State attestation is necessary if you are settling in countries like Italy or Austria.
2. Sub Divisional Magistrate (SDM) Authentication:
The SDM authentication process will be completed from the office in Delhi. This authentication process is the fastest verification because there is only one department associated with it.
People prefer to do the SDM Apostille process because it is faster than the State attestation process.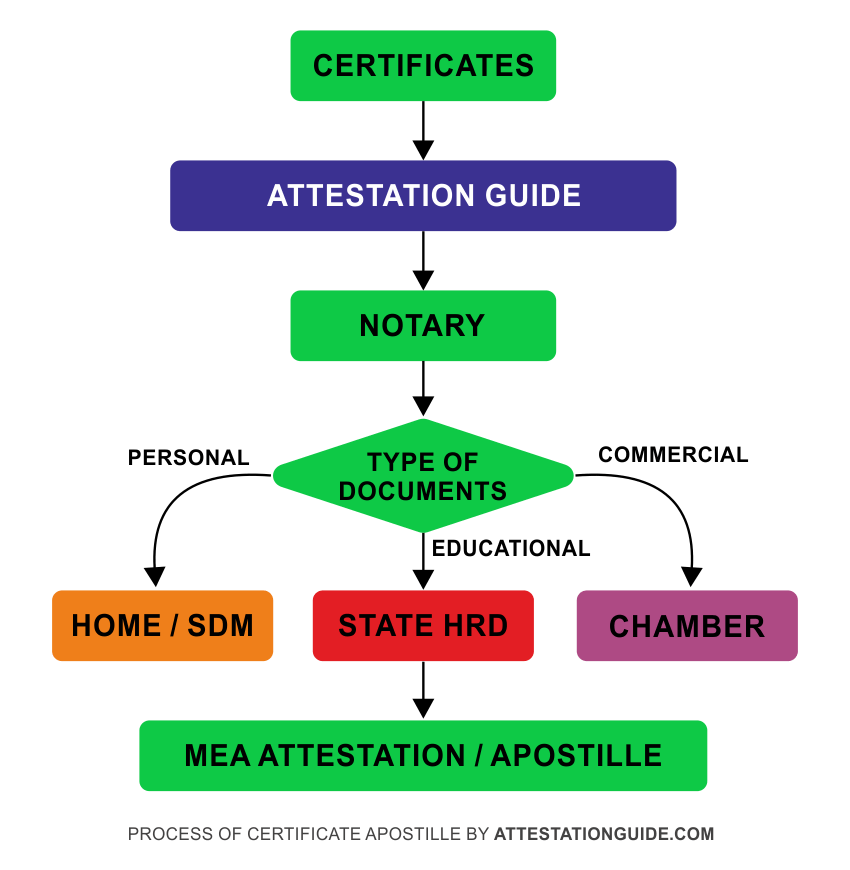 3. Home Department Attestation:
The home department attestation procedure can be done for the Maharashtra-issued documents only.
Usually, this home department attestation procedure is done for Non-educational documents only.
You are in luck because the Home department attestation procedure in Maharashtra takes less time than the attestation procedure in other states.
4. MEA
Once all this process is completed you need to go through the department of the Ministry of External Affairs (MEA) in New Delhi.
As you get the MEA apostille stamp on your documents, your apostille process for different documents is complete.
Which documents are necessary for Apostille Attestation in Thane?
You must carry all the original documents that require attestation to get the certificate of apostille in thane. All of your documents should be originals or true copies íssued by the same agency that issued the original documents.
These documents must also be backed by supporting documents. Passports, government ID proofs, confirmation letters from the universities, and offer letters are some examples of supporting documents.

What is the Validity of Apostille documents in Thane?
The Ministry of External Affairs (MEA) Apostille is valid for roughly six months. While State Attestation from the HRD department is valid for a lifetime.
Believe it or not. But the Home department attestation for all documents issued in Maharashtra will be completed quickly.
What will happen once I apply for Apostille?
As soon as you submit documents for the apostille, we will verify their validity and examine them with the relevant departments to make sure that they are accurate.
We will process the document further to SDM and this paperwork will be handled through MEA for apostille after SDM signs it.
We will examine the apostille's specific data, including your name, date, and seals. If any corrections are necessary, we will process the document once again.
Why choose us to do the procedure of Apostille?
Choose us to get an apostille stamp on your documents as we provide the service of Free pick-up and drop-off.
We have completed this apostille procedure for thousands of documents in past years and we believe to do the same in the future.
You don't have to worry about anything as we will take care of all your documents as our own.
Call our thane executive on this number +91 80003 99331
---
Let our Legal Expert Contact you
Inquire here